Hi All. Because the season has ended much to soon. Just a few lines on what is on the go in the league. Things on the site are changing a few improvements hopefully. If you notice anything or have any ideas on what you like to see or changed. Drop us an email and we see what we can do. Also any errors do the same and let us know. Next season is comming and please advise us your thoughts on a couple of changes that are been looked at for next year.
[Full Story]
[2020-04-05 06:50:38]
---
All games of the Mary Brown's St John's Junior Hockey League are CANCELLED for the remainder of the season. This was confirmed today by Hockey Newfoundland. The 2019-2020 Champ not decided we have to give it to COVID -19, The League executive and teams will be meeting next week March 17 2020 to discuss the overall situation. We will post on the webpage what transpires from that meeting. The league at this time wish to thank all Players and Fans for their loyal support this past season and sincerely hope that you enjoyed your experience this season and will come back and join us again.
[Full Story]
[2020-03-13 10:35:53]
---
League Meeting of March 10 2020
At a special meeting held on March 10 2020 . A motion was discussed on the length of the semi -finals due to the cancellation of a number of games in the regular season and quarter finals so far this year due to weather. The aim is to have the finals completed by April 10 or 12. With a majority vote it was decided. The semi-finals this season will be a 3 out of 5 instead of a 4 out of 7.
[Full Story]
[2020-03-10 20:05:28]
---
Sportscraft Player of the Week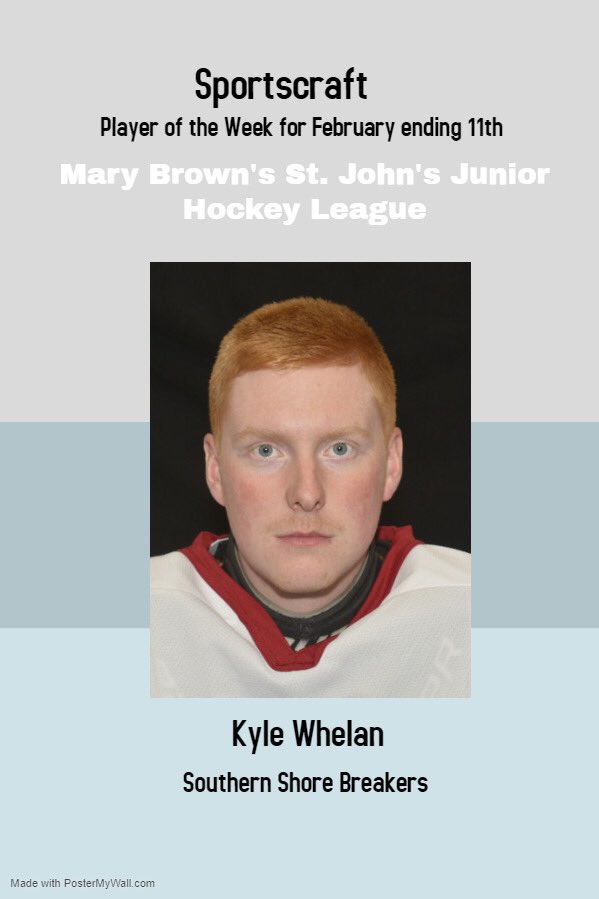 Goaltender Kyle Whelan of the Southern Shore Breakers. Kyle played 2 games this past weekend leading the Breakers to a 2 – 0 record. Kyle had a GAA of 2.00 while recording a save percentage of 0.923 and record one shutout.
The Mary Brown's St. John's Junior Hockey League would like to congratulation Kyle on being selected as the "Sportscraft Player of the Week". [Full Story]
[2020-02-14 10:30:38]
---
Sportscraft player of the week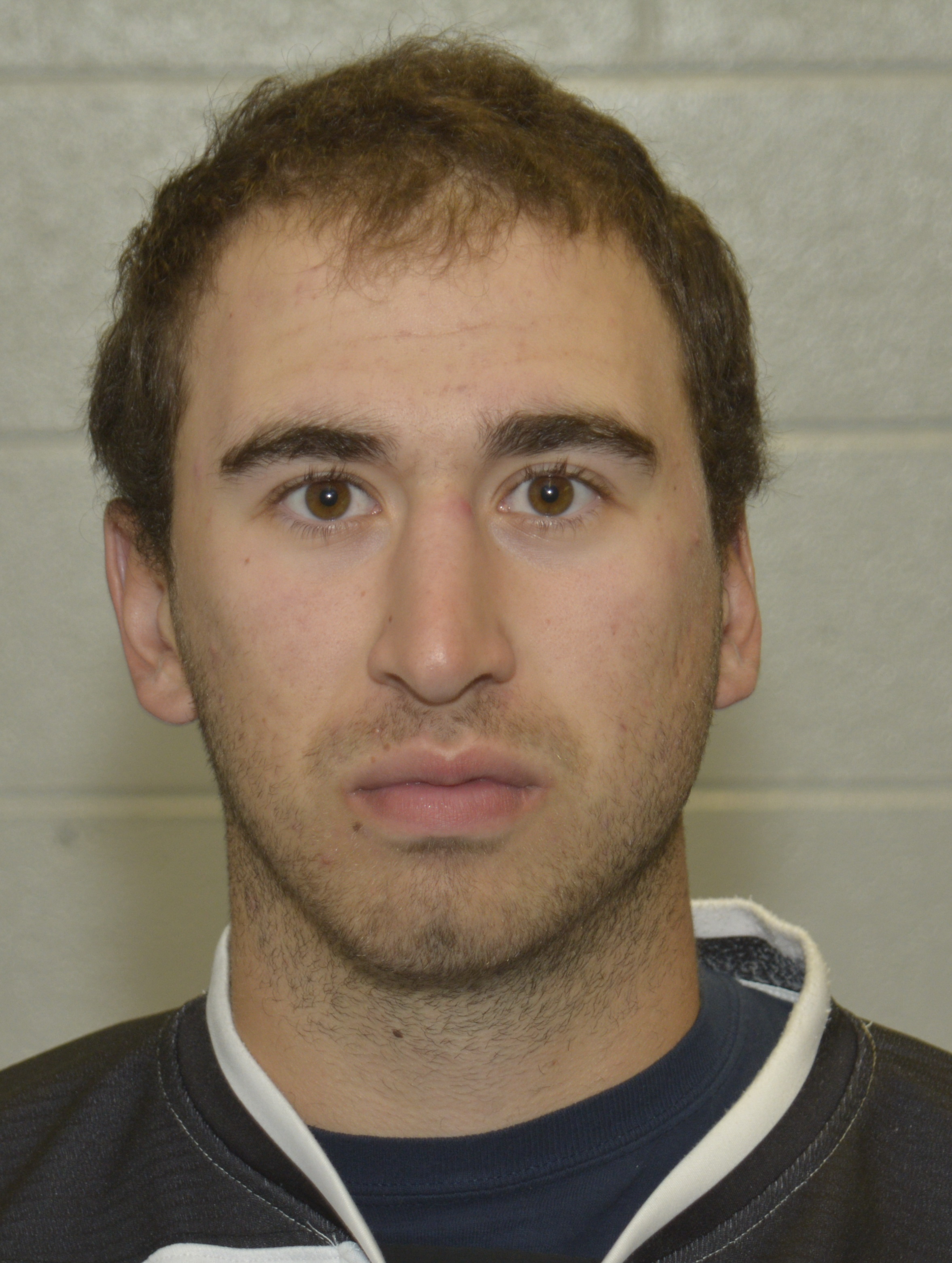 The Sportscraft player of the week ending January 28, 2020 is Lyndon Thorne of the TPFlyers.
[2020-01-31 10:03:16]
---
Sportscraft Player of the Week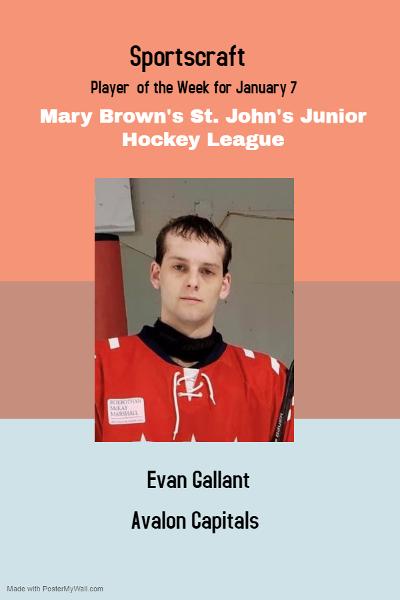 Evan Gallant of the Avalon Capitals is the first player of the week for 2020. Sponsored by Sportscraft.
[2020-01-15 15:08:48]
---
Dawson Mercer to attend game in Bay Roberts tonight!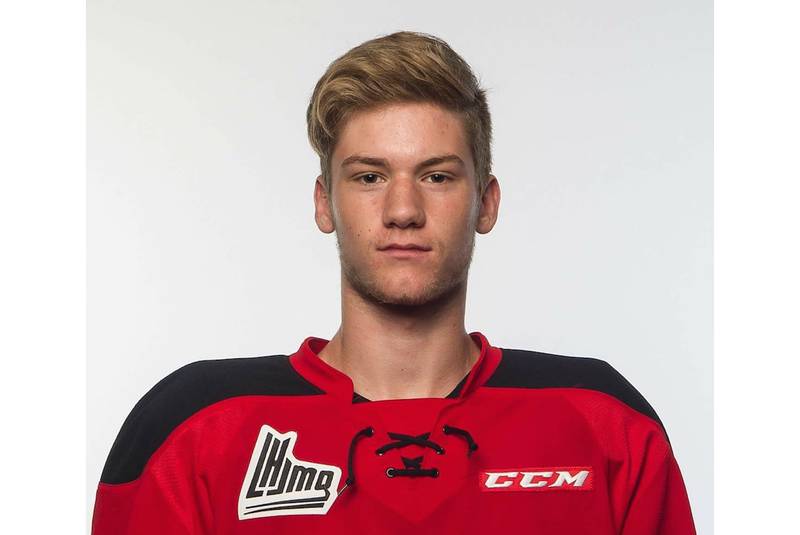 Dawson Mercer will drop the opening puck tonight between the hometown CBN Stars and the visiting SS Breakers.
Come out to see NLs newest Gold Medal winner from the Canadian Junior Team. Game is in Bay Roberts at 7:30pm tonight , Friday December 10th. [Full Story]
[2020-01-10 09:31:14]
---
Remembering Joshua Wilcox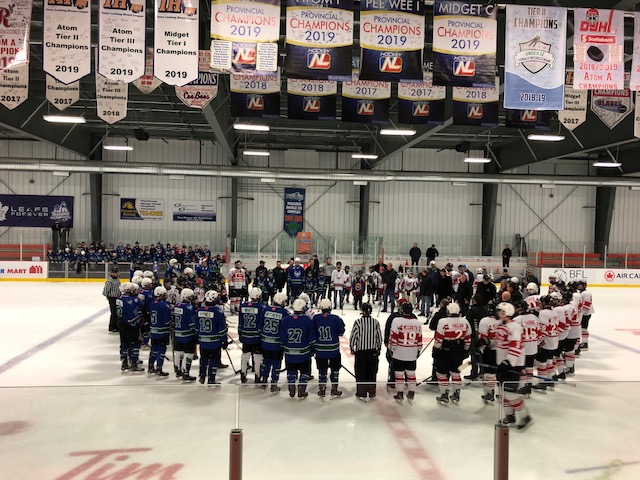 MBSJJHL paid tribute Tuesday evening prior to the Junior game in honour of Atom player Joshua Wilcox of Clarenville. League president George Bursell formed the Circle of Friends with league executives, junior players from Paradise and St.johns and players representing other junior teams and Atom players from area leagues. Deepest sympathies to the Wilcox family. [Full Story]
[2020-01-08 13:01:15]
---